Step into the heart of Africa and become immersed in cultural experiences from the second you arrive through the welcome gates at Disney's Animal Kingdom Lodge. Observe exotic animals, dine at award winning restaurants and take part in roaring
excitement day and night. If you and your travel party are dreaming of a unique resort stay that will give you memories that will last a lifetime, Disney's Animal Kingdom Lodge (DAKL) will surely be your home away from home.
Arriving at Jambo House, the main building for guests who are not Disney Vacation Club members, sets the tone for your stay as soon as you walk in. Guests step from the outside world of cars and busses into the beauty and wonder that is the culture of
Africa. There are large art displays and numerous cultural artifacts in the lobby. DAKL is home to the largest collection of African art in the world outside the continent of Africa. Cultural Ambassadors also roam the lobby and savanna area, answering questions and educating guests of the wonders, artifacts and wildlife around them.
DAKL has three separate savannas named: Sunset, Arusha, and Uzima. Each savanna has its own unique look and specializes in specific species. For example, ostriches can only be found on the Sunset savanna, zebras are only located on the Arusha savanna, and kudu are only found on the Uzima savanna. But the guest favorite giraffes are found on all three savannas! Each room at the resort has an animal viewing guide that describes what the species look like so they can be easily identified. At night, the savannas are illuminated and guests can visit one of the lookouts off the lobby to use night vision goggles to see the animals.
The Starlight Safari allows guests to witness the wild as it comes to life on an after-dark safari tour. Climb aboard a sturdy, open-sided safari vehicle, and feel the rush of night air as you rumble through lush scenery, scanning the horizon for over 30 species of African wildlife! Starlight Safari is approximately one hour, and a portion of the $74.17 cost per person is donated to Disney's Global Conservation efforts.
Recreational activities themed to the resort is where DAKL stands out from other properties at Walt Disney World.Throughout the day, guests will spot woodcarvers crafting African pieces and educational group activities, such as learning the language of the Djembe (African drum). Families can get cozy by the fire pit on the Arusha savanna and roast marshmallows under the stars. Another popular activity is the Wild About Painting experience where guests can create their very own masterpiece and sip a complimentary drink while overlooking the savanna.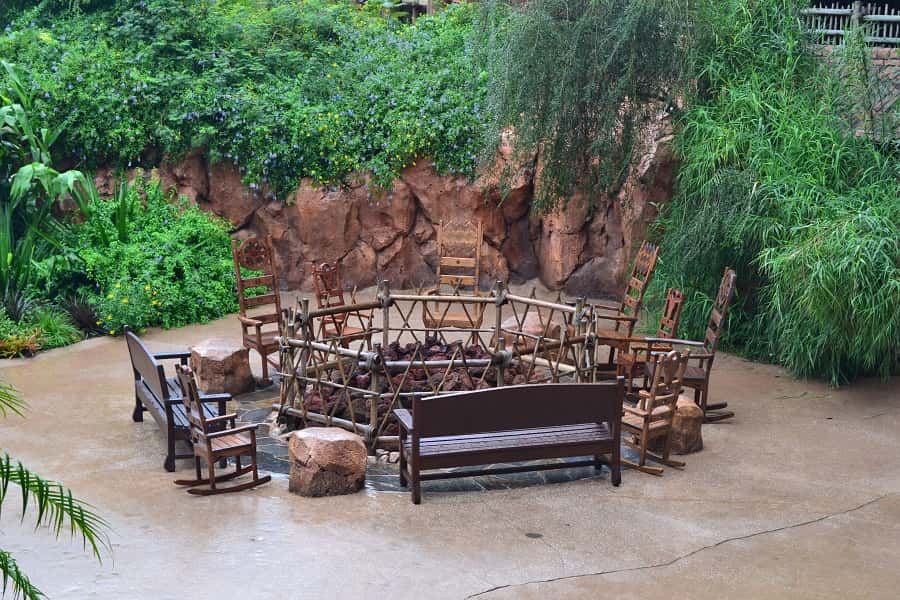 Choosing to stay at Disney's Animal Kingdom Lodge is a decision that will not only provide your family a deluxe resort experience, but allows guests of all ages to view wildlife from their windows, learn about a new culture and have personal interactions with Cast Members from the beautiful country of Africa. If you are looking to expand your horizons, DAKL is the place for you, and I would love to plan your dream vacation.
Are you looking for a stress free vacation packed with value in 2021?  It's what I do best and would be honored to help!